Ensimmäinen Flames of War pelisunnuntai oli menestys. Pelaajia paikalla oli 10 ja lisäksi mukana oli 3 sivustakatsojaa. Ohessa kuvia.
Lähietäisyydellä käytävää panssaritaistelua Itä-preussissa 1945 (oikealla objective-marker):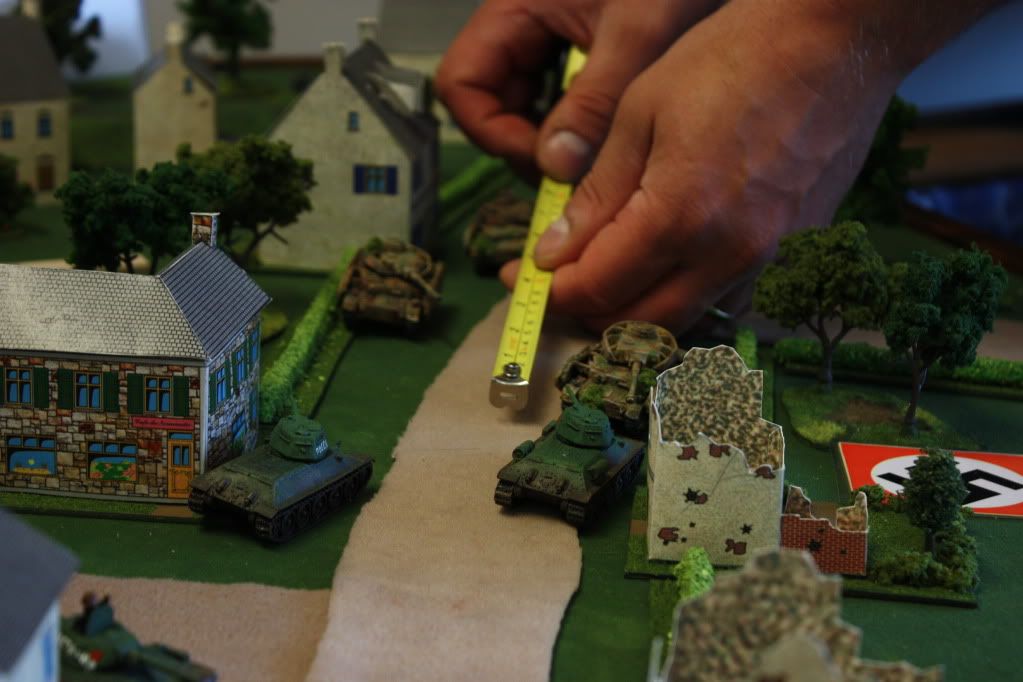 Pelaajia oli paljon ja kaiken ikäisiä:
Osa pelaajista piti änkeä tilan ulkopuolelle, jotta kaikki mahtuisivat: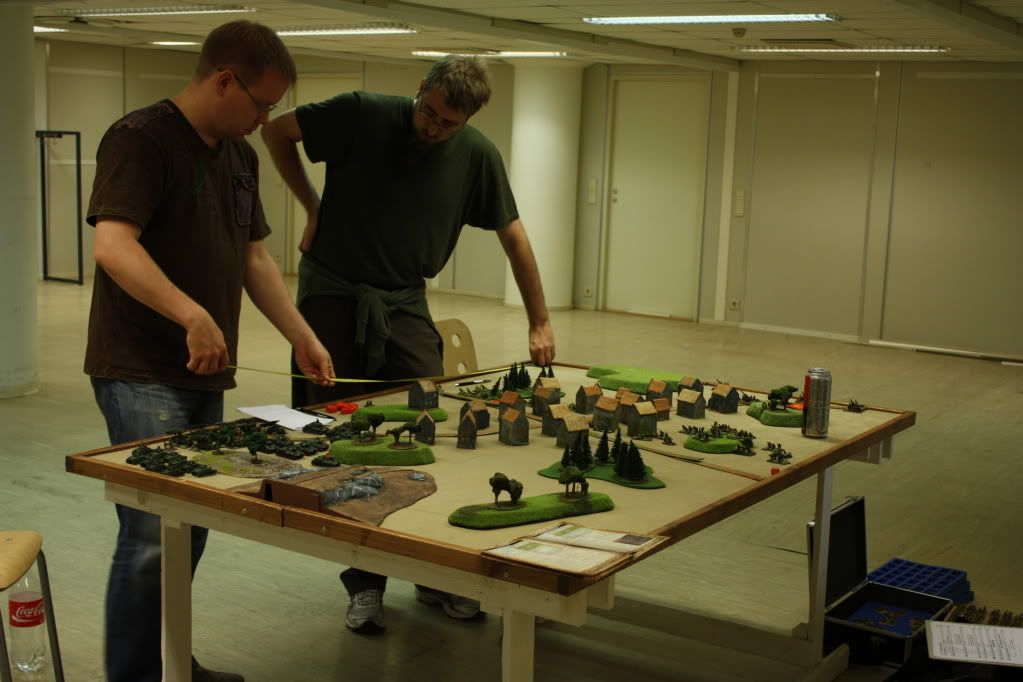 Intropeli käynnissä: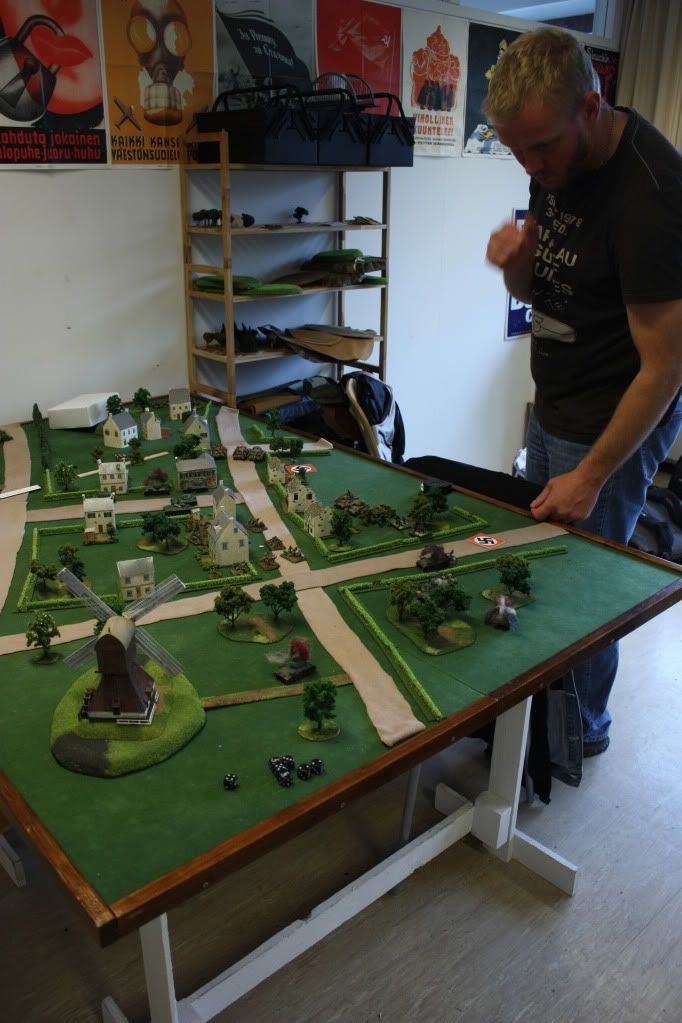 Venäläiset etenevät lyijysateessa: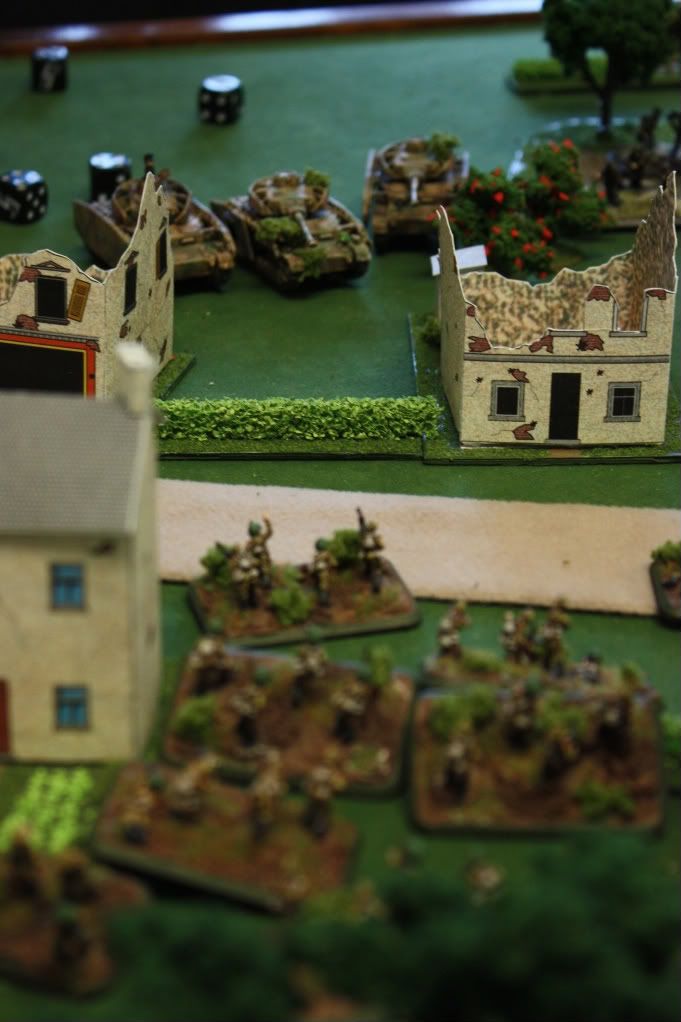 Venäläiskomentaja: "Our tanks will blot out the sun!"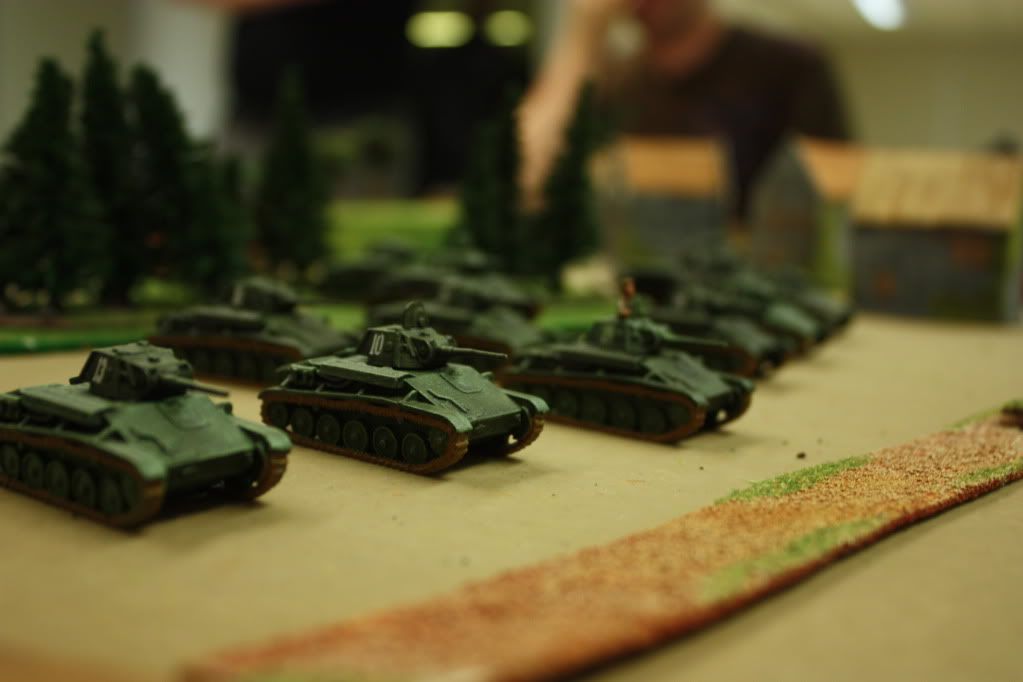 Ja kyllä sitä jalkaväkeäkin piisaa:
Komentaja-Paloheimo suorittaa haka-vasemman.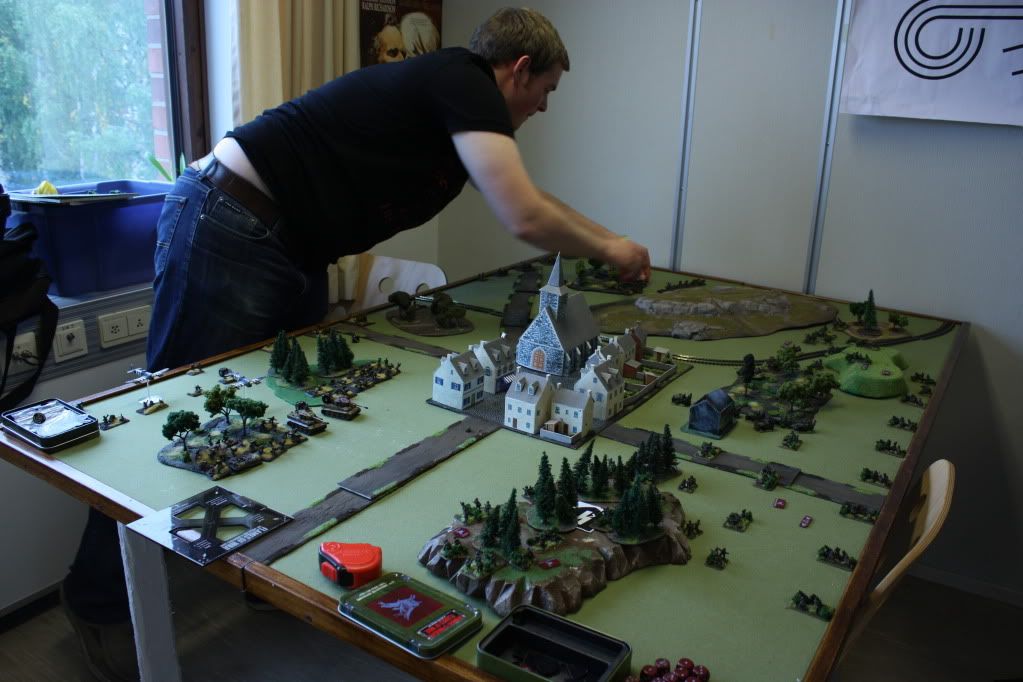 Saksalaiset lähtöasemissaan: